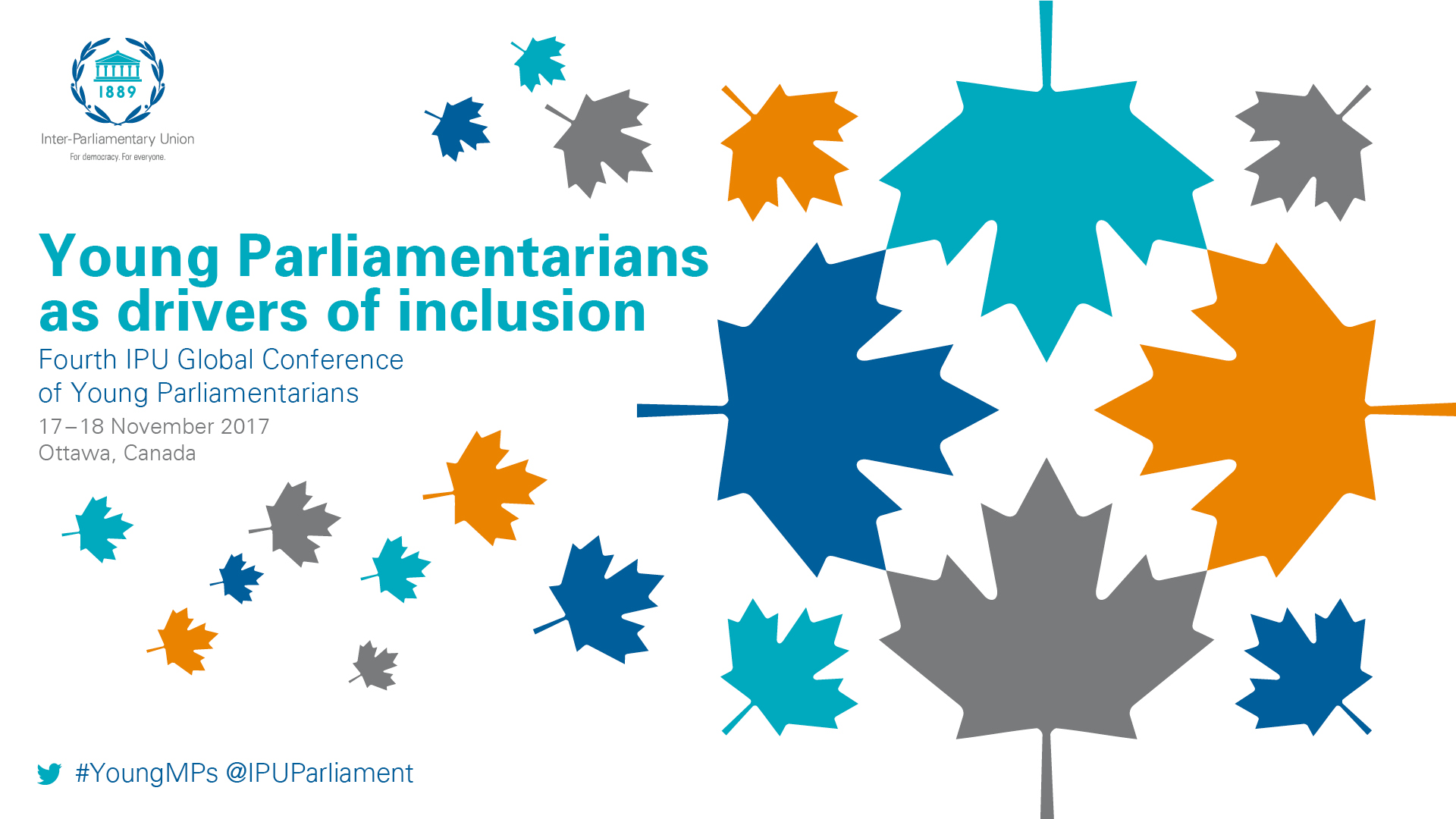 Young parliamentarians as drivers of inclusion

Inclusion is a foundational pillar for all state activities. It is the very purpose of parliaments. Despite trends towards a more inclusive, mobile and interdependent world, increased pressures to raise barriers between people are challenging the principle of inclusion. The risks of exclusion are high and can lead to the erosion of trust in political institutions and threats to democracies. The need to better understand and protect political, social and economic inclusion has never been more topical.

Young people face particular challenges to greater inclusion: they often come up against obstacles to participate in political decision-making; as a disproportionately high number of people "on the move" between countries, they often face difficulties in integrating into host societies; and as newcomers to the job market, they face particular challenges to attain economic sustainability, let alone prosperity.

As representatives of the people who oversee government policy and adopt laws, parliamentarians – especially young parliamentarians who are often closest to a country's youth – have indispensable roles in safeguarding and promoting inclusion.

The Fourth IPU Global Conference of Young Parliamentarians will be on the theme: Young parliamentarians as drivers of inclusion. Jointly organized by the IPU and the Parliament of Canada, it will take place on 17 and 18 November 2017 in Ottawa.

The Conference will examine the role that young parliamentarians can play as drivers of inclusion and will focus on three related topics: youth political participation, migration and social integration, and inclusive economic growth. Through enhanced partnerships, the Conference will engage young MPs on strategies to drive greater inclusion and manage diversity, and will empower them to take action.

The Conference in Ottawa is open to young men and women members of national parliaments as well as IPU observers and selected youth organizations, networks and associations.