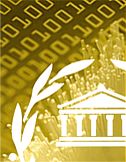 ---
---
PARLINE database:
"Last elections" module
The Last elections module includes a background report on the context of the most recent parliamentary elections, as well as detailed statistics and election results, including the distribution of seats among political groups. Please note that data on the distribution of votes and the distribution of seats according to political groups and according to profession is available on the individual pages of each parliamentary chamber.

Use the Modules pages to view and export data for selected fields and selected countries. In this way, it is possible to compare various aspects of the different parliamentary systems.


Important note for our correspondents in national parliaments:
Should information concerning your parliament be inaccurate, outdated or be missing altogether from the PARLINE database, please contact the IPU Secretariat at .